Come and join the team the formidable team of Barbara Joseph and sons, Paul and Matt Jones who make up the training team of Joseph & Jones Racing.
With stable operations at Thoroughbred Park, Canberra and on the Sapphire Coast, JJR are passionate about delivering the best experience to both their horses and their owners.
Joseph & Jones Racing has in excess of 300 owners at present and invite you to participate in the thrill of racing a horse. Partnerships and syndicates, both offered by JJR, are affordable ways of experiencing that thrill. It is a great way to make new friends and have fun.
Each year, JJR sponsor a race day at Thoroughbred Park for their owners where a sit-down lunch and greats of the turf provide an amusing insight into the race game.
Come and race with the JJR Team
SO MANY REASONS TO BECOME AN OWNER!
The experience of being an owner with Joseph & Jones Racing is second to none. The team welcomes friends and families to get onboard and enjoy the ride….it's always bound to be a fun one.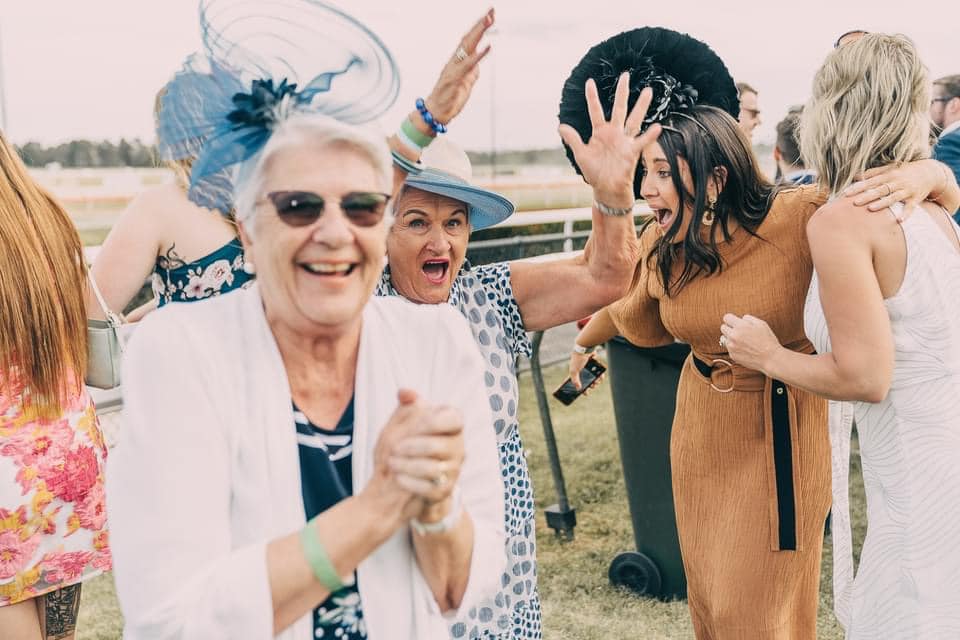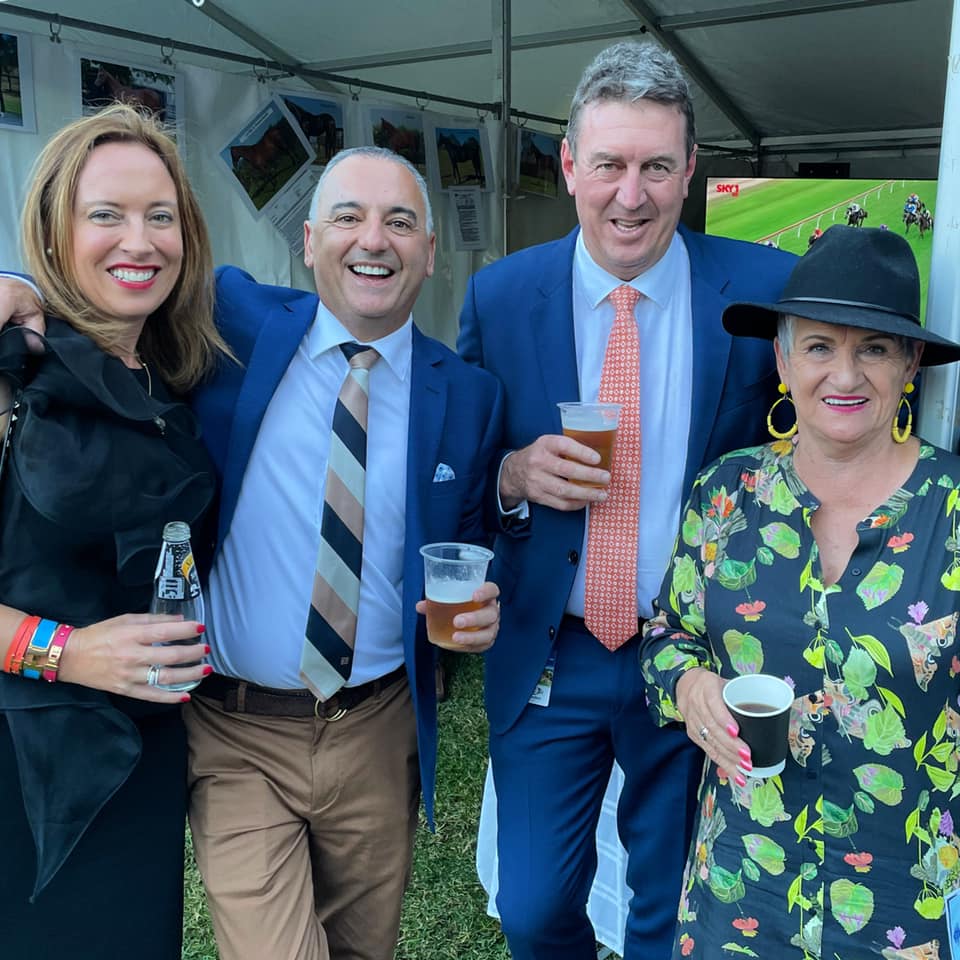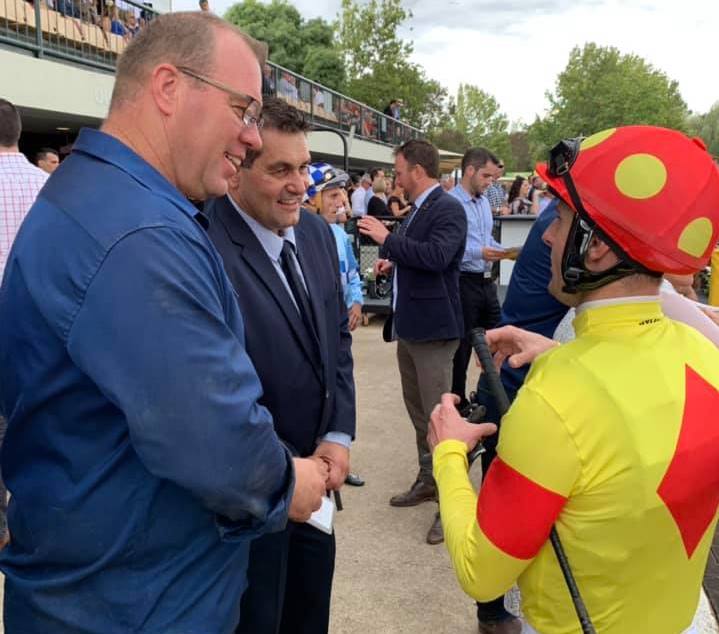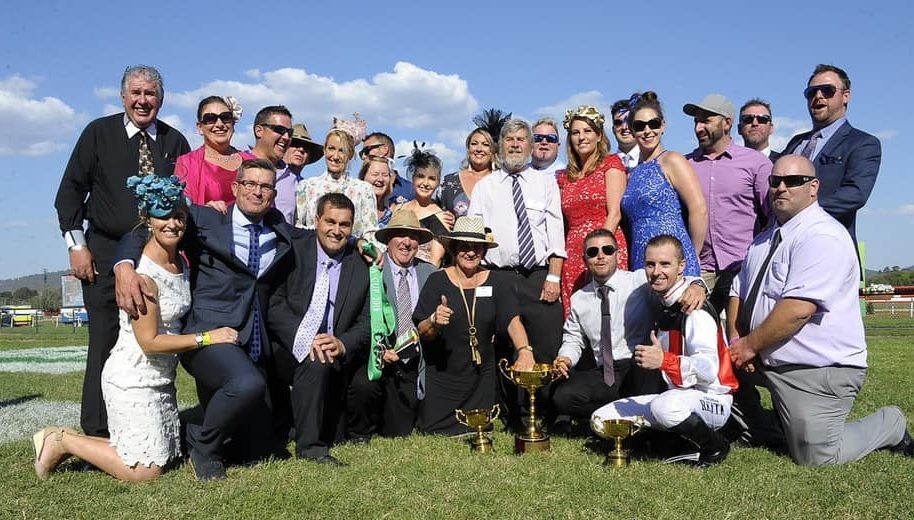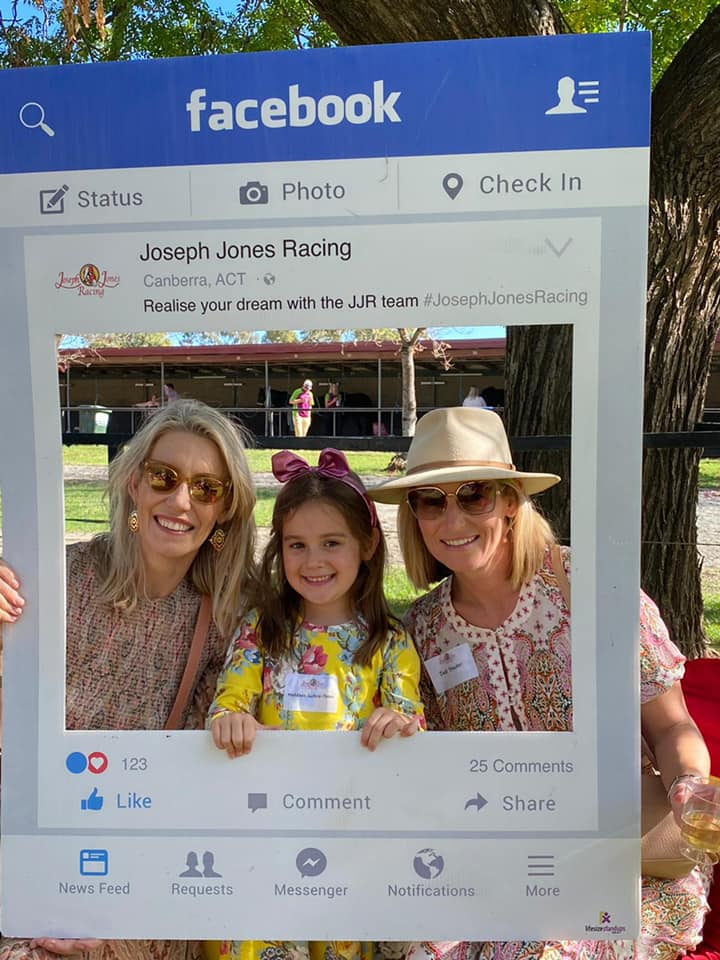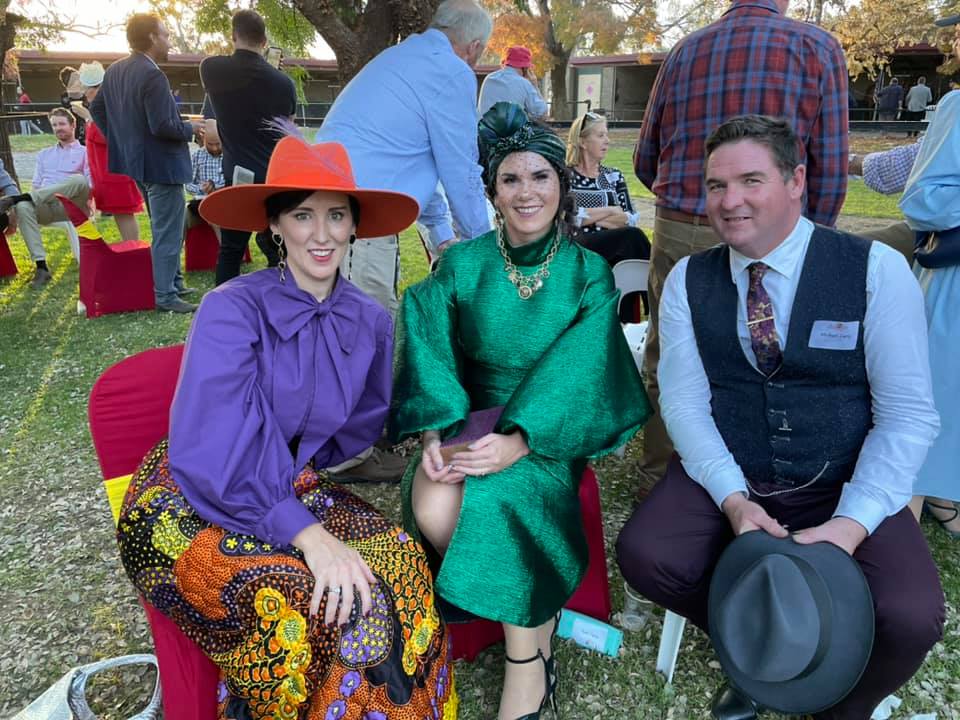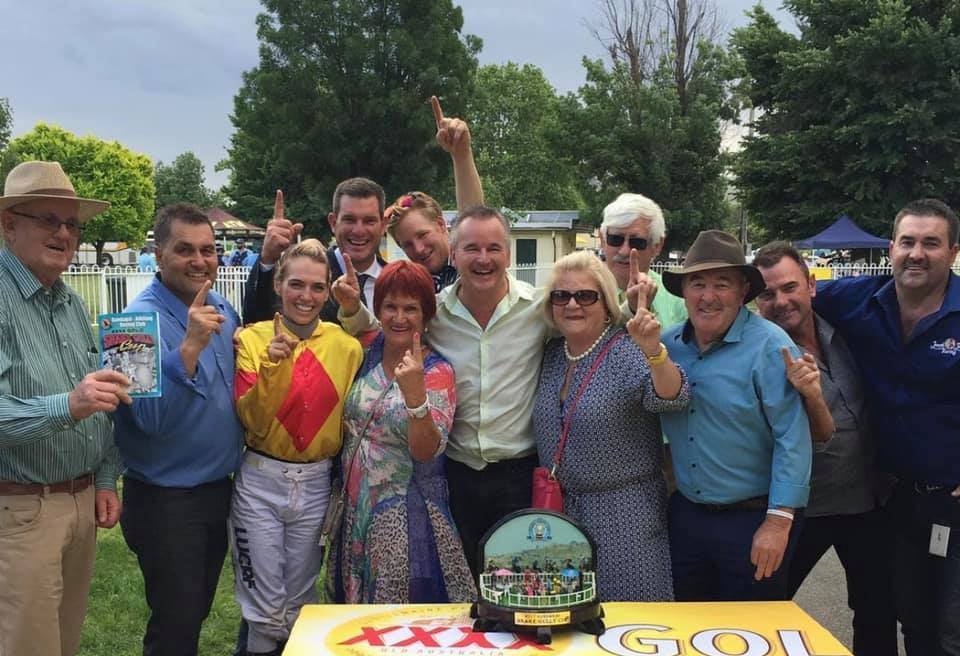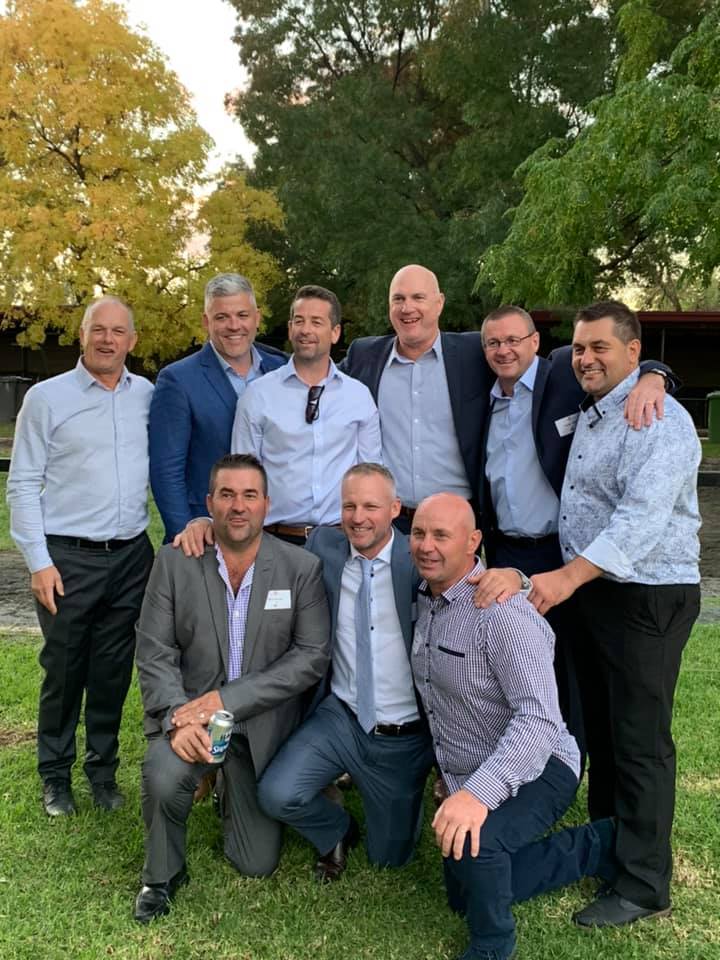 Upcoming Runners
Horse
Date
Time
Race
Track
Fields/Form

Nominations

One Aye
Aug 18, 2022
1 - Hawkesbury
Hawkesbury
Field

Weights

Song Cycle
Aug 14, 2022
3 - Moruya
Moruya
Field
Flying Mia
Aug 16, 2022
4 - Albury
Albury
Field

Acceptances

Belleistic Kids
Aug 13, 2022
11:55 AM
2 - Rosehill Gardens
Rosehill Gardens
Field
She's All In
Aug 14, 2022
04:01 PM
6 - Moruya
Moruya
Field
Zelago
Aug 14, 2022
04:01 PM
6 - Moruya
Moruya
Field
Cash Register
Aug 14, 2022
01:21 PM
2 - Moruya
Moruya
Field
Lynber
Aug 14, 2022
02:01 PM
3 - Moruya
Moruya
Field
Sir Finn
Aug 16, 2022
04:05 PM
5 - Albury
Albury
Field
Song Cycle
Aug 16, 2022
04:40 PM
6 - Albury
Albury
Field
Recent Winners
| Horse | Date | Race | Margin | Jockey |
| --- | --- | --- | --- | --- |
| Belleistic Kids | Aug 02, 2022 | 2 - Moruya | 0.10 | Q Krogh |
| One Aye | Jul 31, 2022 | 7 - Forbes | 0.20 | Q Krogh |
| Flying Mia | Jun 24, 2022 | 3 - Canberra | 1.50 | Q Krogh |
| Delightful Dream | May 22, 2022 | 4 - Moruya | 0.50 | Q Krogh |
| Roman | Apr 24, 2022 | 7 - Wagga | 0.80 | Q Krogh |
| Manderboss | Apr 24, 2022 | 4 - Wagga | 1.30 | Q Krogh |
| Mookareena | Apr 15, 2022 | 5 - Canberra | 0.40 | Teaghan Martin |
| Super Helpful | Apr 08, 2022 | 8 - Orange | 4.30 | Hannah Williams |
| Cut To Pieces | Mar 19, 2022 | 1 - Queanbeyan | 1.50 | Billy Owen |
| Manderboss | Mar 13, 2022 | 9 - Canberra | 2.50 | W Pike |
Latest Results
| Horse | Date | Race | Finished | Margin | Jockey |
| --- | --- | --- | --- | --- | --- |
| Belleistic Kids | Aug 02, 2022 | 2 - Moruya | 1 | 0.10 | Q Krogh |
| One Aye | Jul 31, 2022 | 7 - Forbes | 1 | 0.20 | Q Krogh |
| In My Wallet | Jul 24, 2022 | 6 - Sapphire Coast | 6 | 9.00 | Q Krogh |
| Mookareena | Jul 24, 2022 | 6 - Sapphire Coast | 9 | 15.40 | Ms R Freeman |
| Zelago | Jul 24, 2022 | 7 - Sapphire Coast | 8 | 5.90 | Jean Van Overmeire |
| Song Cycle | Jul 24, 2022 | 4 - Sapphire Coast | 3 | 3.00 | Q Krogh |
| Cash Register | Jul 24, 2022 | 5 - Sapphire Coast | 8 | 7.40 | Ms R Freeman |
| Flying Mia | Jul 24, 2022 | 5 - Sapphire Coast | 4 | 4.80 | Q Krogh |
| Belleistic Kids | Jul 24, 2022 | 2 - Sapphire Coast | 5 | 0.80 | Q Krogh |
| Lynber | Jul 24, 2022 | 3 - Sapphire Coast | 6 | 14.10 | Q Krogh |