Smiling At Shadows Farewells 2016 With A Bang
Jan 07, 2017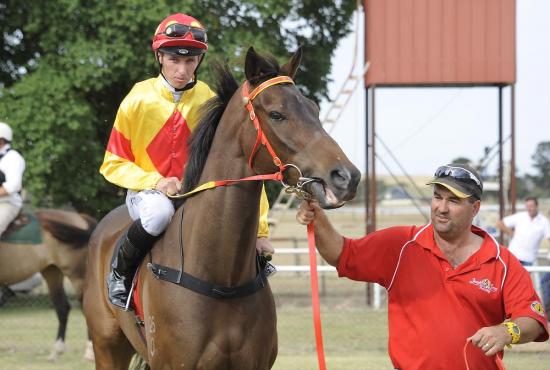 Smiling At Shadows had connections grinning from ear to ear when he took out the Showpony Events Benchmark 55 Handicap (1400m) on the last day of racing at Canberra for 2016.
Under the control of in-form apprentice jockey Rachel Hunt, Smiling At Shadows jumped well and tucked in behind the leaders.
He was perfectly placed as he rounded the turn and dug deep as he began to kick away.
He beat off favourite Harbour after a 200m duel in the straight and also resisted a very late challenge from Double Good who flew home down the outside.
It was a tight finish but Smiling At Shadows came out on top.
"He's been flying this preparation, bagging two first and two seconds in just ten weeks," trainer Paul Jones said.
"We're very happy with him he keeps coming up each preparation and getting a return for the owners.
"It was nice to get a win at our home track on the last local race day for the year."
The win earned Rachel Hunt valuable points in the NSW Country Jockey Premiership.
She is currently the highest ranked apprentice and is in 12th position overall.
Miss the race? Watch a replay here http://racing.racingnsw.com.au/FreeFields/Results.aspx?Key=2016Dec29,ACT,Canberra